Skip to main content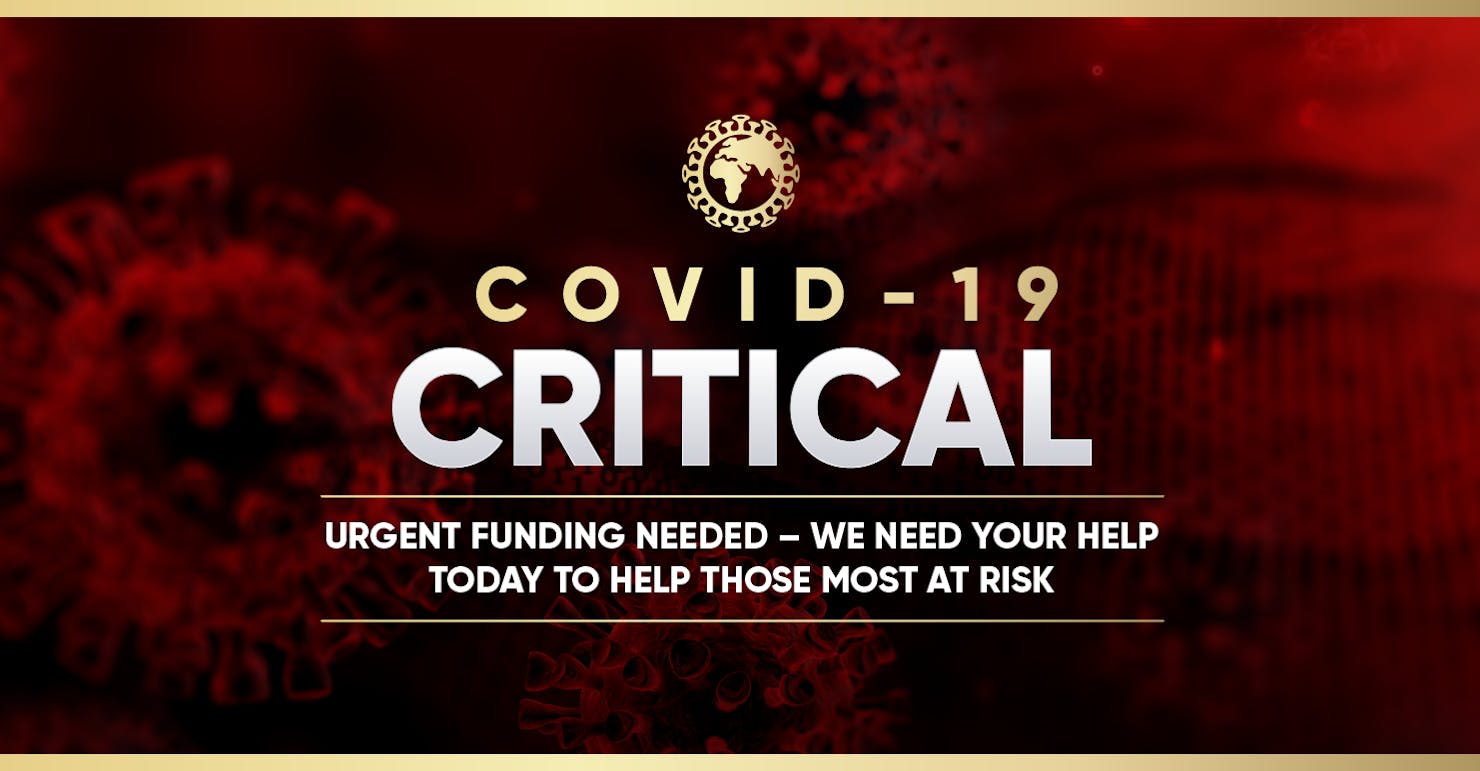 The Coronavirus is on the march and as we all do our part to help curb the growth of this virus, we seek to protect the most vulnerable in our community, including the elderly and those with pre-existing medical conditions - the people whose lives will depend on our Intensive Care Units (ICU's).
Our ICU's in Australia are among the best in the world, but they have never seen anything like this.
The prediction that 5% of people who contract the virus and hospitalised will be admitted into ICU In Italy the figure is a more staggering 16%.
This is COVID Critical.
We can provide our ICU's with the knowledge based on actual experiences around the world that can help them make informed decisions, to treat people more efficiently and effectively and get them out of ICU faster. The faster they go through ICU the more people can be saved. It's that simple!
Every cent of your tax-deductible donation will be directed entirely to COVID Critical.
Administration costs of The Common Good are offset through social enterprises – so your donation has maximum impact.
For non-credit card donations or to avoid transaction fees please contact:
Mick Dwane (Manager) via mobile 0419 215 233 or Mick.Dwane@tpchfoundation.org.au
The COVID-Critical Project
Hospital ICU's around the world who have already experienced the tidal wave of patients have offered to share their experiences. In the past week 200 hospitals from 39 countries have committed to send data for the thousands of patient situations they have experienced. This will quickly provide help to Australian ICU's, in preparation for what's coming.
The information is needed urgently – and it will be needed throughout this pandemic.
The challenge is the gathering, dissection, analysis and qualification of millions of pieces of information – that can be translated for the ICU teams. This is what we need to fund.
We need to raise $1M urgently to fund the expertise and the technology. This is an urgent appeal.
How COVID Critical Works
200 hospitals globally contributing to an international database
Real time data is crunched to identify patterns of results
Patients in ICU have their scenario/diagnosis inputted to cross reference against existing data to determine prognosis – to inform decision making on patient care
Information is shared nationally and internationally
Australian ICU's utilise learnings from places worst hit e.g. Italy before the pandemic impact increases, to provide more informed diagnosis
ICU's can improve ICU treatment to both reduce patients time in ICU (to free bed space) and critically to reduce the likely mortality rate
Data will be shared to contribute to future epidemic and pandemic response planning
How The Funding Will Be Used
Over 12 months the team will conduct the following:
Data acquisition and entry - gather patient data (patient identity is removed)
Analysis - this information is then analysed and presented to enable ICU's to utilise the key information to guide their decisions
Update– critical daily contact and updates between the world's ICU's and Australian hospital ICU's – a 24 hour a day task
Reporting – preparation of real-time reports for dissemination
Scientific evaluation
Creation of machine-based learning – Artificial Intelligence. As the information is prepared and utilised we will also be creating artificial intelligence to predict prognosis and support a treatment guide
The Scenario
Can you imagine. You're a Doctor or Nurse in ICU, you have 3 beds available and 6 people need to be admitted desperately. You have never experienced treating COVID-19. You have a decision to make. What do you do? Who can you talk to?
Or a patient being ventilated is in distress, the standard respiratory methods don't seem to be working. What are your options?
The COVID Critical Initiative will help.

To see our other supporters